Supreme-Analog tonearms are custom hand finished arms by Zoran Mihajlovic of Serbia, using his generational knowledge and military standard machining skills combined with his "bespoke" personalized service. The Supreme-Analogue tonearms provide a sonic neutrality in luxuriously crafted models.
TANGENTA DB ETERNAL EDITION IN ROSE GOLD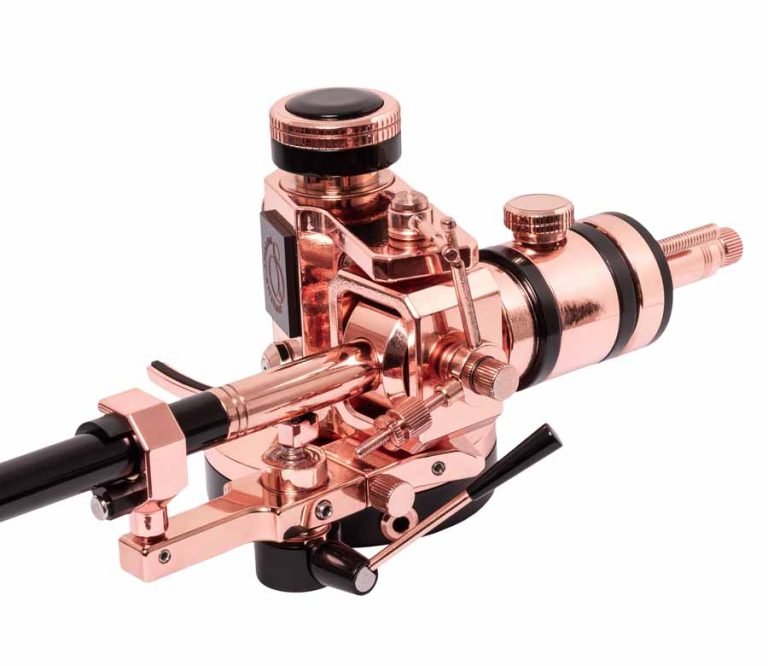 Custom made diamond bearings with immeasurable friction, nano tolerance
The Tangenta is a work of art that combines high dynamic contrast and frequency extension with liveliness in a beautiful hand finished tonearm. Offering customizable bespoke services, Supreme-Analog can craft a tonearm to the customer's exact specifications.
One of the easiest tonearms to setup, with fine adjustments on every parameter VTA, Azimuth, VTF(0,05g fine-tuning), Anti skating
Features
• CARDAS custom internal tonearm wire
• Connection with preamp via DIN
• World's first diamond-bearing tonearm - Diamond bearing with immeasurable friction, nano tolerance.
• World's first adjustable and removable Anti skating mechanism
• On-the-fly adjustments, no tools needed
The Tangenta tonearm allows performing ultra-fine adjustments on every setup parameter
• Adjustable VTA on the fly, with a travel of about 0.8cm.
• Adjustable Azimuth as you turn the knob having the entire VTA tower will shift to the right or left.
• Tonearm lifter horizontal support can be adjusted so that the arm wand can travel perfectly at a constant height against the record surface.
• Anti-skating device by counterweight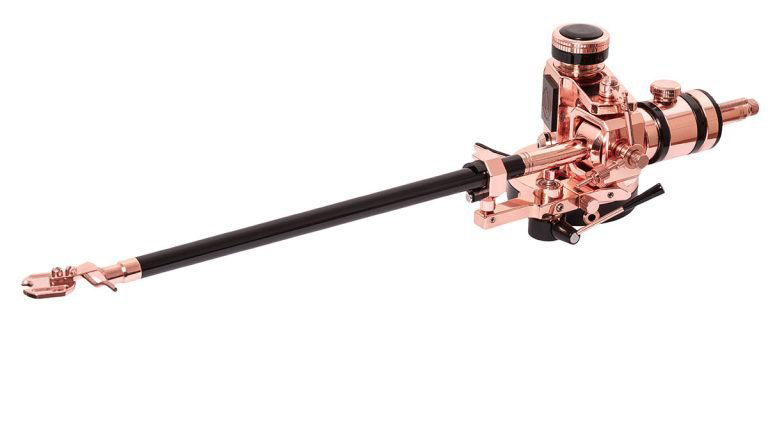 Specifications
• 12 inch tonearm
• The finish is rose gold with Serbian walnut root solid wood (custom requests available)
• Effective mass 14 (custom requests available)
• 13,5mm Overhang
• 290 mm DSP
• 269 mm Pivot to armpost center
• 20deg Offset angle
• Max cartridge weight 22g
• weight 1700g
Reviews
Mono & Stereo, Richard Mak
HiFi Pig Magazine


Click images to zoom
TANGENTA Standard Finishes
GOLD AND SILVER - Shiny or Satin/Matte
This 12 inch tonearm can also be supplied in custom lengths and finishes and as well as the rose gold. Standard finishes are in gold and silver with black composite body.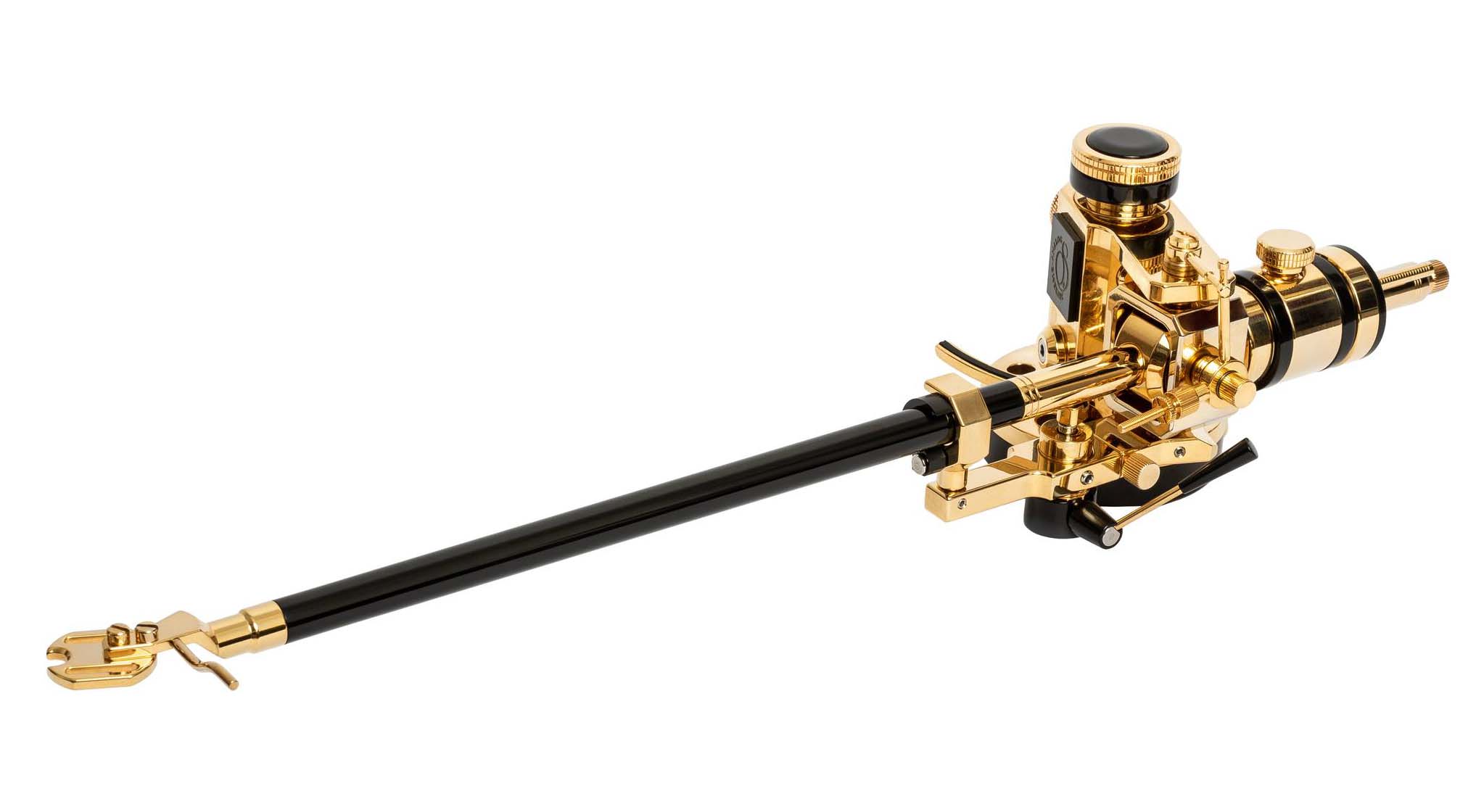 Click images to zoom
IMPORTANT: Products and specifications are subject to change without notice.